Continuing on with the theme of cute and colourful art designs, IndieBloom are excited to present to you, Peach Panda Studio.
The brains behind the brand is Rachel Anderson, an illustrator and designer based in Hull, East Yorkshire. On offer are notepads, badges, pocket mirrors, enamel pins, stickers, pencil cases, cards and postcards.
Something for everyone
I hand draw all of my designs in my sketchbook before refining them and fine-tuning them digitally to make them into fun prints.
Practical items in pleasant, bright, adorable designs and phrases to bring a smile to your face while making your day that bit brighter. With something for everyone- creative and quippy puns with a lot of heart and character.
The items are then printed nearby in Leeds. Keeping manufacturing and distribution local, thus creating and building local communities and easing the production process. Making it more easier and ultimately quicker to maintain and control.
Always positive, promoting good vibes, reminiscent of visiting stores like Paperchase or other modern card shops with their bold, colourful, text-based, popular culture, post-modern styles.
With something for everyone- creative and quippy puns with a lot of heart and character. Perfect and one-of-a-kind as a gift, or to treasure and keep for yourself forever.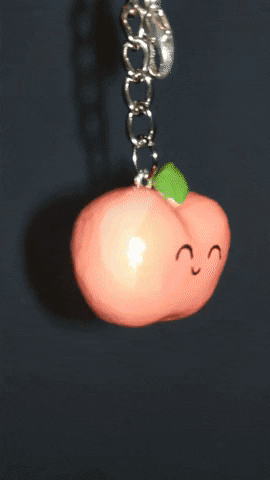 Worked together with a local mix of collaborators at the beginning of August. The range of talent ranged from eco-friendly cosmetics, a tattoo artist, a family run venture providing graphic design, printing, social media management and website design direction for corporate businesses.
Looking for small, yet personable items from an independent brand based in the UK, crafted with care and love? Are you or do you know someone who loves peaches (and pandas also)? Then shop or subscribe (via Patreon) to see how Peach Panda Studio continues to grow and develop and fulfill your sweet desire.